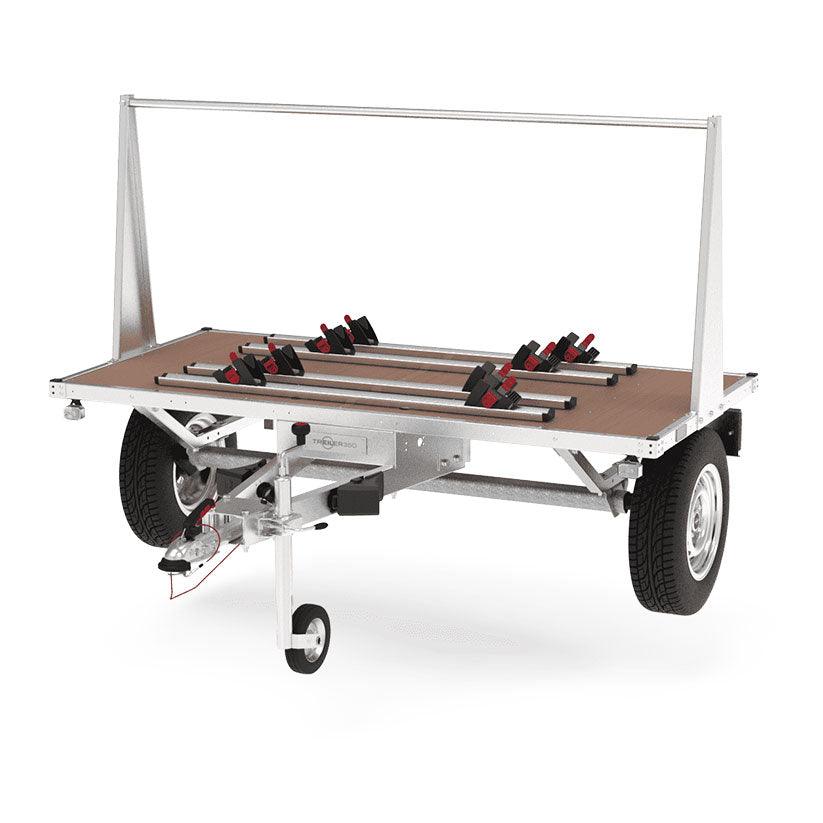 A perfectly thought-out bicycle trailer
From now on you can transport your bikes safely and in compliance with the StVO. Our bicycle trailer is manufactured in Germany and has a high-quality, solid frame that is suitable for up to 4 e-bikes or a scooter and 2 e-bikes.
get inspired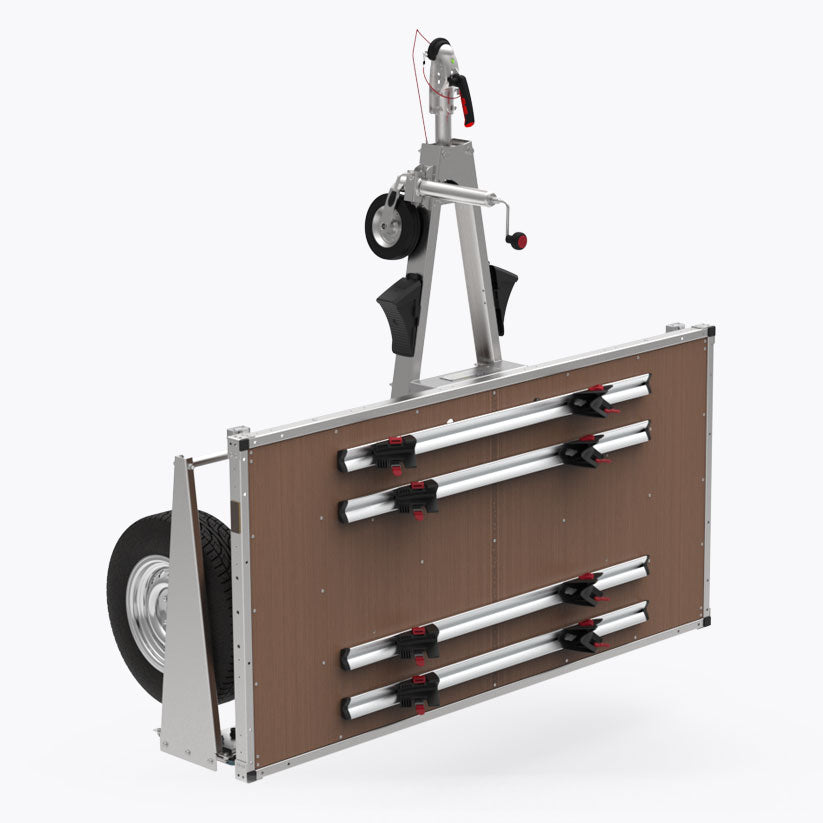 THE TREILER 350 - Space-saving perfection for your garage!
Our TREILER 350 is the ideal solution for anyone looking for a two-wheel trailer that fits in almost any garage. With its compact and intelligent design, the TREIELR 350 not only offers maximum functionality, but also the certainty that your valuable equipment is stored safely and securely.

With the TREIELR 350 you no longer have to worry about storing your bike trailer. It fits harmoniously into your garage so you can concentrate on what really matters - the joy of riding a bike and experiencing adventures on the road. Be inspired by the perfect combination of space saving and functionality with the new TREILER 350!
To the store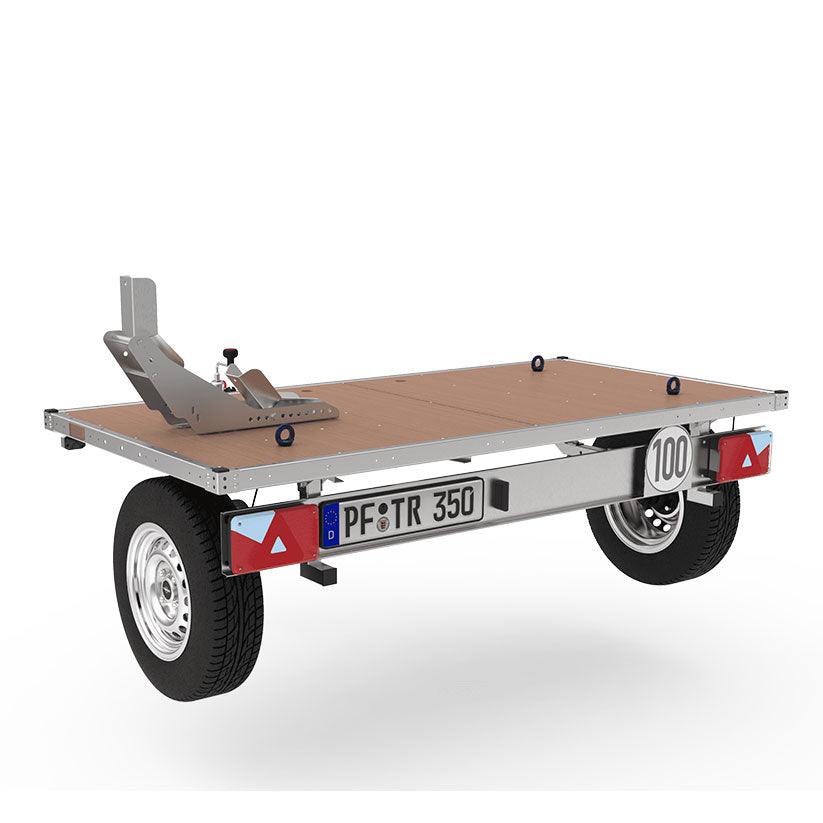 D a reliable partner for the effortless transport of your scooter!
The TREILER 350 is the answer to all your transport needs, be it for your beloved scooter or bicycle. With this versatile two-wheel trailer, transport becomes child's play.

Discover the ease of transport with the TREILER 350 and look forward to unforgettable trips with your scooter or Vespa, without any effort!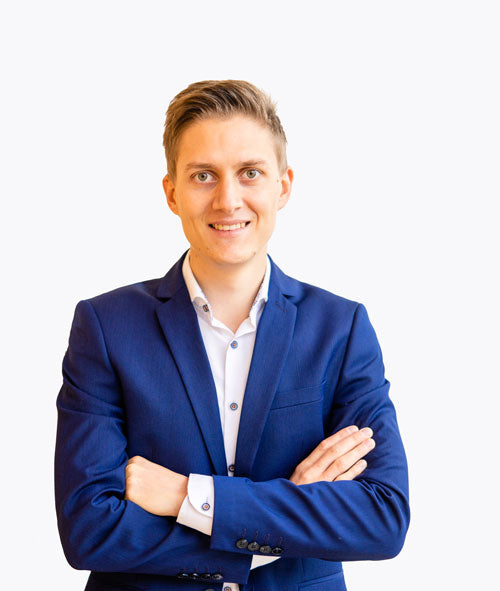 Something great is happening here !
We have decided to bundle the TREILER motorcycle trailers into a brand new facelift model and launch an improved and more user-friendly TREILER version. From November you can pre-order your TREILER motorcycle trailer. The first happy customers can pick up their TREILER in January! Be one of the first to receive our brand new TREILER.

Please write to us using our contact form!
We look forward to your inquiry. 😎🚀
contact form Our new TREILER 1000 is in the starting blocks!
Take the opportunity now to secure your production spot for January. If our TREILER 1000 does not meet your expectations after its release, you have the option of returning your production space at any time. We will then pass this spot on to another enthusiastic TREILER fan. Your satisfaction is our top priority and we want to make sure you get the perfect product for you.
Book production space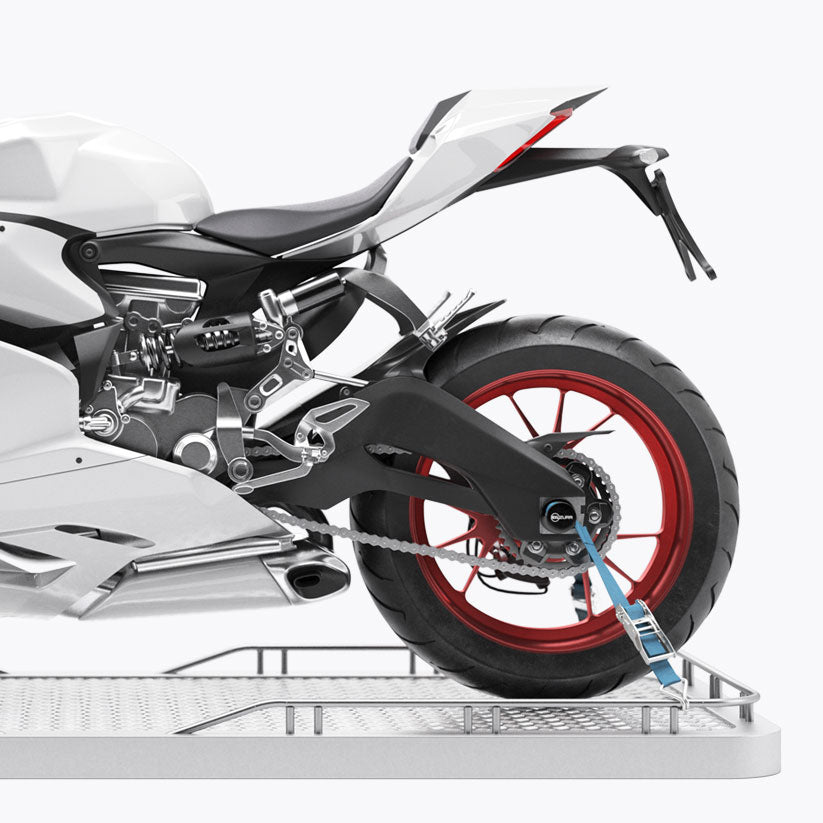 E ILZURR®️ lashing system
Leading motorcycle brands agree: EILZURR®️ is the world's best lashing system. This allows you to secure your bike perfectly easily, quickly and safely. A precision part made of high-strength aluminum. Non-positive and StVO compliant. Tested by DEKRA.
Directly to the partner shop
Delivery

Dispatched within 48 hours, delivered contactlessly to your door.

Return

14 day return policy for all items in our range.

Convenient payment

Cash, bank transfer, installment payment and PayPal.

Hotline

WhatsApp: +49 151 55281188

Email: shop@mytreiler.com